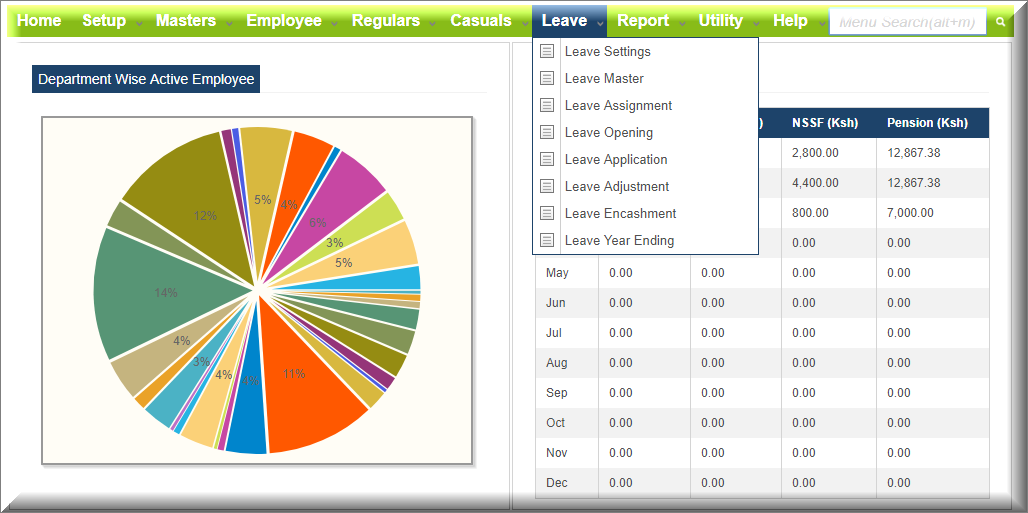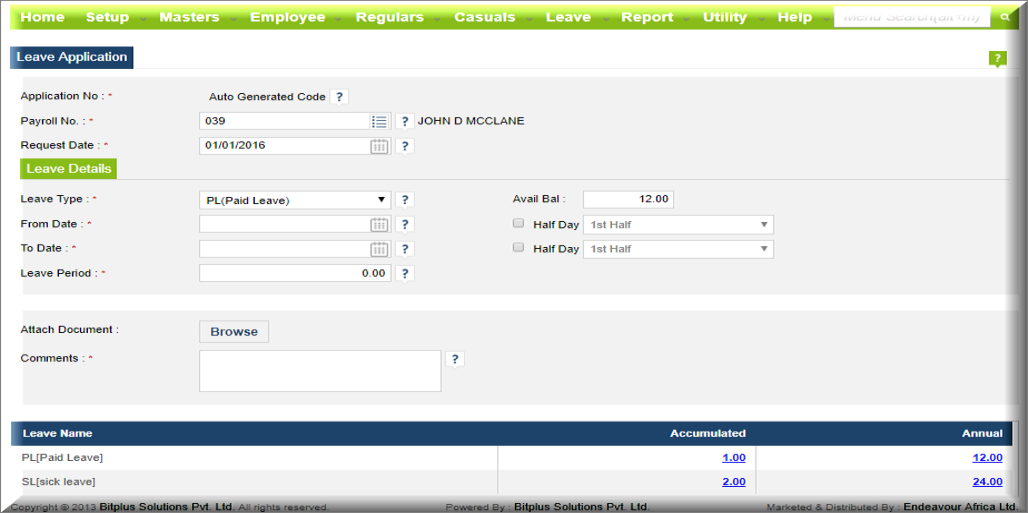 Leave Management module is an in-built comprehensive leave management tool best suited for leave recording. User can create virtually unlimited leaves e.g. Annual leave, sick leave, maternity leave, paternity leave, etc.


KEY FEATURES:
In-built leave encashment.
Leave extension and deduction.
Balancing forward of leaves.
Leaves can be defined as Paid leave or unpaid leave, En-cashable leaves etc.